Abbott Cardiovascular Systems Inc. vs. Medtronic B.V. c.s.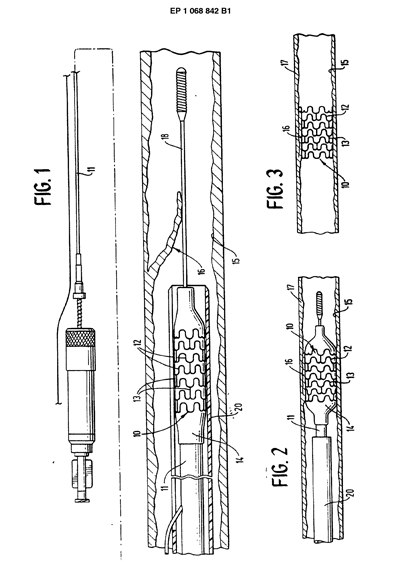 District Court of The Hague, 28 August 2008, KG ZA 08-777, Abbott Cardiovascular Systems Inc. vs. Medtronic B.V. c.s
Patent law. Valid divisional, no extension of matter, no combination of measures. Trial partially held behind closed doors. Infringement ban  granted. Procedural costs of €125.463,45 awarded.
"4.79. Abbott having failed to raise the issue of equivalent infringement, and this issue not having been addressed for that reason, as argued by Medtronic, is a line of arguing not adopted by the court for now. To that end it should be noted that Abbott has argued that the Driver stents recovered by the scope of protection provided by EP 842. As pointed out hereinbefore in ground

4.68, the court, when determining the scope of protection of a patent, has to take proper account of equivalent elements, in any case since the entry into effect of EPC 2000 as of 13 December 2007 ('due account shall be taken of any element which is equivalent to an element specified in the claims'), as a result of which he will be able to include such elements in his examination of the case. "

 
Read the entire judgement here.