Revised 16th draft of the Rules of Procedure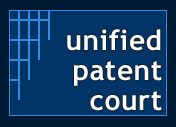 Uit het persbericht: The Expert Group chaired by Mr. Kevin Mooney has carefully studied the comments received by the Secretariat of the Preparatory Committee in the written consultation on the Draft Rules of Procedure of the future Unified Patent Court which was open from 25 June to 1 October 2013. As a conclusion from its thorough discussions it has presented a revised 16th version of the draft Rules of Procedure pdf in which the amendments to the previous version appear in mark-up mode. Alongside a comprehensive digest pdf is published which was prepared by the Expert Group for their discussions containing explanations on the approach taken.
Henceforth the work is taken up under the chairmanship of Johannes Karcher in the Legal Group of the Preparatory Committee which will now examine the draft set of rules at the level of participating EU-Member States.
The publication of the 16th draft of the Rules of Procedure is not intended as a call for a fur-ther round of written comments but for information only. Any comments should be submitted at the oral hearing planned to be held by the Legal Group in the course of this year which will seek input of users on all suggested amendments to the text since the written consultation. For further information on the timing of the oral hearing please consult at regular intervals the roadmap of the Preparatory Committee which will appear on this website.