Pre-annual Meeting Reception INTA 2018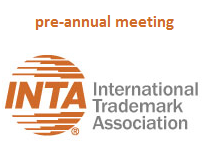 This year Simmons & Simmons will again host the Dutch INTA Pre-Annual Meeting Reception on April 5, 2018 from 17:00 until 19:30 in its Amsterdam office. This Pre‒Annual Meeting Reception is planned exclusively for you and your colleagues to learn more about INTA's 2018 Annual Meeting in Seattle, Washington. Why you should attend:
· Exchange valuable learning experiences and success stories from past Annual Meetings.
· Network and meet new professionals with a common interest in trademark law.
· Mingle with friends and peers over bitterballen and GT's.
Feel free to bring a friend, co-worker, or prospective member to find out about INTA's Annual Meeting in Seattle and to discover all the benefits INTA offers. Please send an email to netherlands@simmons-simmons.com for registration.